Your ebook, ezine and audio book connection.
This free service provides access to Bridges Digital Library and allows patrons of the Onawa Public Library to download audiobooks, ezines and eBooks to their home computers, tablets, smart phones, e-readers or iPads.
You will need an Onawa Public Library card to use the LIBBY, BRIDGES or Overdrive apps.
3 ways to connect:
LIBBY APP BRIDGES OVERDRIVE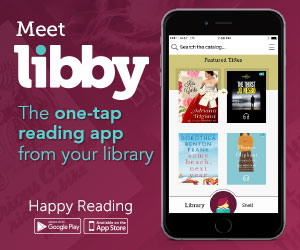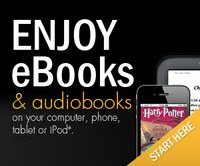 The free Libby app is the easiest way This is a direct link You can use the OverDrive app to
get started with digital books, audiobooks, To sign in to Bridges, click on "Sign In" borrow and enjoy digital titles from your
and magazines from your public library. or "Account"; on the next page, choose library. The OverDrive app is available
Libby is available for Android, iOS, Onawa Public Library in the drop for Android, Chromebooks, iOS, Fire
Windows 10, some Chromebooks, and in down menu. tablets, and Windows 8/10.
your browser at libbyapp.com.
In the window that opens below that, Install the OverDrive app from your
Install the Libby app from your device's enter your entire library card number. device's app store or from
app store link below. Have Fun! app.overdrive.com.
​​​​