Ann Hanigan Kotz - Author Visit
2023-11-02 15:02:07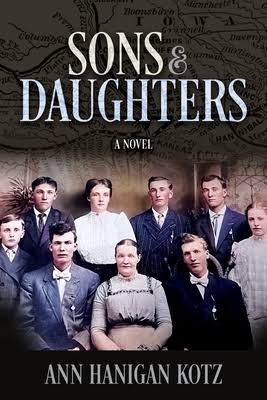 With her husband freshly buried, Karoline Olsen now shoulders the twin burdens of raising her large brood of children, including the one she carries in her belly, and managing a difficult farm life by herself in the Loess Hills. Spanning 1905 to 1933, the second installment of the Olsen series brings major world events―WWI, the Spanish flu, prohibition, suffrage, and the Great Depression―to Iowa, impacting the lives of the Soldier inhabitants, including the Olsens.
A continuing chronicle of the Olsen family's survival, Sons and Daughters is the tale of a widowed woman fighting to preserve a legacy, carve her own path in the midst of tragedy and historic hardship, and guide six first-generation American children who are discovering their own identities in a rapidly changing world.
Ann Hanigan Kotz's second novel of love, loss, violence, and identity once again connects her own family's ancestors with a vision from the past.